ActiveX (OCX) for TAPI for VB6, VS6 and ASP to handle phone calls using TAPI and 56K modem. Make/receive calls, detect caller ID, generate digits. Integrate with WAV Recorder Player.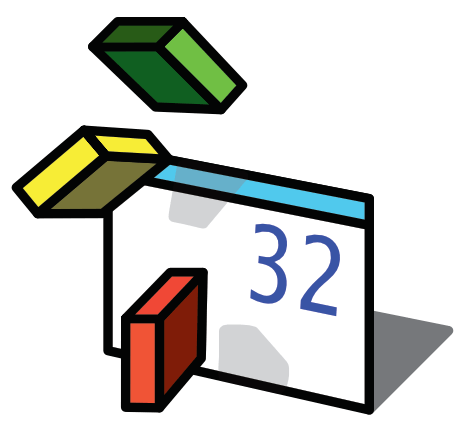 Built with the Classic Visual Basic 6 for VB6 / VS6 / ASP.
The full source code of this component is also available
here
.
About The VB6 TAPI ActiveX component is designed for Visual Basic 6 / Visual Studio 6 developers. It enables handling phone calls using TAPI and 56K modems.

With this ActiveX control, you can perform various phone-related tasks such as making and receiving calls, detecting caller ID (caller name and number), detecting and generating digits, and more.

Integration with the WAV Recorder Player ActiveX allows you to record phone calls, play sound through the line, screen calls based on the sound card, detect silence and voice, and more. It's fast and easy to use.

This ActiveX fully supports TAPI and works with Voice/Data Modems on Windows operating systems. It can easily integrate into new or existing programs, as all functions and events are compiled into a small OCX file (only 68 KB). Just add the control to your form and start working immediately.
Benefits
Detect incoming calls and access caller ID information, including name, number, and caller status (unknown, out of area, etc.).
Answer, drop, and dial phone calls seamlessly.
Retrieve local information such as city and country codes.
Obtain general device information for enhanced control.
Check line connection status for proper communication.
Set call privileges as needed.
Supports Line Handoff for seamless call transfer.
Detect and handle digits during calls.
Generate digits for interactive functionality.
Offers extensive event support for seamless integration.
Fully compatible with 56K DATA/VOICE MODEMs and TAPI.
Easy to use, with error handling for robust performance.
Integrated with WAV Recorder Player ActiveX for advanced call functionality.
Record phone calls and play WAV files during calls.
Pre-screen calls based on sound card capabilities.
Detect silence, meter, voice, and frequency (BETA) for comprehensive call analysis.
Ideal for projects involving Answering Machines, Voice Mail, call recording, caller ID, auto dialing, and call filtering.
Includes Visual Basic 6 samples for quick implementation.
Source code available for further customization (separate distribution).
Free trial version available.
Compatible with VB6, VC6, ASP, and other classic programming tools supporting OCX/ActiveX components.
Instructions
Extract the compressed file.
Run the Install.bat as Administrator in order to register the component.
Run the Example.
FREE Download SDK
Order a license here
You can distribute the library with commercial products.
You will get your own UserName and UserKey.
The price is one-time-fee of $89 (USD) and it contains an online support.
The source code of the library is also available under MS-PL license.
We are using the MyCommerce® services in order to handle with the registration process.
Note
---
This component was built for the classic VB6/VS6/ASP platforms, a new and modern version for the .NET environment is also
available here
.
Related Links